What is an Electrical Safety Certificate? How do you get one? What exactly gets inspected when carrying out electrical safety tests? And how often do you need to get your property's electrical infrastructure checked? In this post, we'll look at everything you need to know about Electrical Safety Certificates.
Let's start at the very beginning…
What is an Electrical Safety Certificate?
An Electrical Safety Certificate is a document issued by a qualified and registered electrician. It is used to qualify your home or investment property's electrical safety and ensure that it remains compliant.
An Electrical Safety Certificate is issued after an Electrical Installation Condition Report (EICR) has been carried out on a property. Your Electrical Safety Certificate or EICR certificate needs to be kept up to date, with new inspections mandatory every 5 years.
Why is an Electrical Safety Certificate important?
An Electrical Safety Certificate is an important part of a landlord's legal duty to keep their properties safe and fit for human habitation as per the Homes (Fitness for Human Habitation) Act of 2018. This legislation helps to ensure that privately rented properties are safe to occupy throughout the tenancy.
Electrical and gas safety is an extremely important consideration for all households. According to Home Office data, electrical faults are responsible for over 10% of house fires in the UK. When electrical installations are neglected for a length of time, this increases the risk of things that can lead to electrical fires such as overloaded outlets, exposed wiring or outdated appliances.
What is the Electrical Safety Certificate Act?
There is no specific act that deals with the issuing and updating of EICR certificates. However, legislation that came into force in June 2020 is in exercise of the powers stated in sections 122 and 123 of the Housing and Planning Act 2016(1) and section 234 of, and paragraph 3 of Schedule 4 to, the Housing Act 2004(2).
The legislation applies to all new rental properties from 1st July 2020, and all existing private rental properties as of 1st April 2021.
What do the Electrical Safety Standards in the Private Rented Sector (England) Regulations 2021 require?
As of 1st April 2021, all current private landlords are expected to comply with the legislation, requiring them to get regular electrical safety inspections carried out by a registered electrician every few years.
The results of these mist be issued to the tenant occupying the property within 28 days. If their local authority requests it, landlords must also supply them with a copy of this certificate within 7 days.
Landlords should also keep a copy for their own records, so that they'll always be able to show one to an inspector, local authority, or prospective tenant.
What does an EICR look like?
There is no specific format that an EICR has to take. Which may be a point of frustration for some landlords, as every issuing electrician's EICR report may look slightly different. However, this isn't necessarily a problem. Landlords just need to ensure that the report contains all the relevant information that we detail below.
What does an electrical safety certificate show?
In order to ensure legal compliance, an EICR report needs to contain a detailed record of all checks made. Where deficiencies or potential issues in electrical safety are spotted, the report will detail any recommended remedial measures or improvements that landlords will either need to make to ensure certification, or to consider in the future to keep the property as safe as possible.
The purpose of the electrical safety inspection is to:
Ascertain any potential safety risks in the property's permanent installations (lights, sockets, fixtures, electric storage boiler etc.).
Identify any poorly executed electrical work that is either hazardous or potentially hazardous.
Make sure that no electrical circuits or equipment are overloaded.
Ensure that earthing and bonding have been carried out properly, and that there is sufficient resistance to trip the circuit breakers in the event of a surge.
What will be inspected and tested?
The EICR pertains to all "fixed" installations in your home. In essence, this means all parts of your electrical infrastructure that are permanently attached to the property.
This includes:
All light fittings
All plug sockets
All internal and external wiring
The property's fuse boxes
Any electrical equipment that is permanently connected, such as storage heaters, power showers, or extractor fans
Non-fixed appliances like your fridge, washing machine or electric oven do not fall under the EICR inspection. However, it is a good idea to get these looked at regularly, too. We'll look at these in greater detail shortly.
Our energy experts are here to help
Free service - Available Monday to Friday from 8.30 am until 5.30 pm
Video: Electrical Certificates, what one do I need.
How much is an Electrical Safety Certificate UK?
Every landlord wants to reduce operating costs while also keeping their profits stable. As such, they may sigh inwardly at the prospect of the increased expense necessitated by an Electrical Safety Certificate. However, the cost of the EICR itself (which includes your certificate) is fairly negligible.
How much does an electrical safety certificate cost in the UK?
Different electricians charge different amounts. However, starting costs for an EICR and Electrical Safety Certificate usually start at around £120 plus VAT. Your costs may vary if your home requires more of the electrician's time to carry out the necessary checks and make their report. This may be the case with larger houses or older properties.
Where electrical installations are found to be unsafe or below the expected electrical safety standards, the report will outline measures required to achieve certification. Although landlords will need to bear the cost of these repairs, they are still fairly negligible compared to the cost of non-compliance.
Which brings us to…
What happens if you don't comply with electrical safety regulations?
Despite popular misconceptions, most landlords don't enjoy the bountiful profit margins that many assume. Between mortgage payments, agency fees and the cost of upkeep and maintenance, many landlords find themselves making only a modest profit on their properties.
However, the cost of an Electrical Safety Certificate pales in comparison to the potential consequences of non-compliance.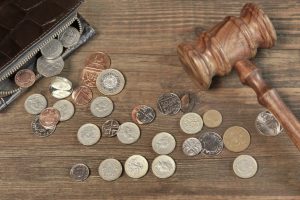 Under new legislation introduced in June 2020, local authorities have the authority to fine private landlords up to £30,000 if they do not comply with the new electrical safety rules.
However, the damage to your reputation as a landlord may be even more costly in the long term. Tenants need to know that their landlords will look after their best interests, and invest where necessary to ensure that their properties are safe. And there are multiple platforms, such as Rate My Landlord where tenants can share their experiences with private landlords.
Prospective tenants can, and do, check resources like these before moving into a rental property. And if a tenant complains that you did not carry out necessary electrical safety checks for the property, you may have trouble filling the property with new tenants.
And that's every landlord's nightmare!
Are there any other tests that you should consider?
An Electrical Safety Certificate is an essential expense when you're a UK landlord. However, this is by no means the only kind of electrical safety certification you can get.
Remember that an EICR covers all the "fixed" installations in your home, such as your electrical sockets, light fixtures, and wiring. But these are by no means the only important parts of your property's electrical infrastructure. Let's take a look at some other tests that you may need.
PAT Test
You should also consider getting a portable appliance test (also known as PAT test or P test) for any portable appliances in your rental property. PAT certificates are issued by the energy safety charity Electrical Safety First.
A PAT test by an approved electrician can ensure that portable appliances like your electrical cooker, your fridge or freezer, your washing machine and drier comply with UK electrical safety standards.
A portable appliance could be anything with a plug attached. However, don't make the mistake of assuming that only large appliances need to be checked. Even things like toasters and kettles can be responsible for electrical issues. Especially if you buy them online, as products from online retailers are not beholden to the same safety standards
A PAT test is fairly cost-effective. It usually costs between £1 and £2 per appliance tested. Electrical Safety First can help you to find an approved electrician near you to carry out this test.
Electrical Safety First also has some useful guides and resources for UK landlords to make electrical safety compliance easier.
Electrical Installation Certificate
Whenever you get a new electrical installation like a new electrical outlet, power shower, light fixture or extractor fan, you'll need to ensure that the electrician responsible for fitting it provides you with an Electrical Installation Certificate. This, along with the Minor Electrical Installation Works Certificate (MEIWC) for small amendments to current installations, provides assurance that the installation in question met safety compliance standards at the time of installation.
What standard does a new electrical installation need to meet?
New electrical installations need to adhere to the standards set out in the 18th edition of the Wiring Regulations. These state that new electrical installations should be safe for continued use. They also establish that any remedial or investigative work highlighted in an EICR needs to be carried out as soon as possible to ensure compliance.
Our energy experts are here to help
Video: Landlords Electrical Safety Certificates
Free service - Available Monday to Friday from 8.30 am until 5.30 pm
How often do you have to have an Electrical Safety Certificate?
Landlords may reasonably wonder how many Electrical Safety Certificates they will be expected to obtain for as long as they manage a property. After all, £120 or so may seem like a fairly reasonable one-off expense. But if they need to be obtained very regularly they could start to eat into your profit margins. Especially if you manage multiple properties.
So, how often do you need to renew your Electrical Safety Certificate?
Let's find out…
How long is an Electrical Safety Certificate valid for?
There are no expiry dates for Electrical Safety Certificates, and they don't necessarily get invalidated. However, under recent legislation, private landlords are required to get new ElCR certificates every 5 years.
This is because your electrical installations can become worn, damaged or deteriorated over time. Re-checking every 5 years ensures that your property remains safe, and keeps your property compliant.
A very modest investment of your time and money to ensure that present and future tenants have lasting peace of mind.
What do I do if I don't have an electrical installation certificate?
If you don't have an EIC certificate, you won't be able to prove that your property is energy safety compliant. You'll need to either track down your certificate. If it has been lost, you can contact the electrician who carried out the report to request a replacement copy. You may be charged for this, and costs will vary depending on the electrician.
As a last resort, the electrician may need to carry out the work again and issue a new certificate.
After 5 years, new installations can be covered by an EICR certificate.
How do you know if an electrician is certified?
An EICR can only be carried out by a qualified and competent person". These are the only people able to issue you with a valid Electrical Safety Certificate that will be acknowledged by local authorities.
Searching the Registered Competent Persons database is a great way to ensure that your chosen local electrician is properly qualified. Choosing a registered electrician brings peace of mind for a number of reasons:
You are assured that they BS7671 safety standard
They're regulated by the UK government
They're legally able to carry out all kinds of electrical work
Their work and skills are assessed regularly
Their work is ensured, so you and your property have the protection you need
Our energy experts are here to help
Free service - Available Monday to Friday from 8.30 am until 5.30 pm
Landlords or selling house: Electrical Safety Certificate requirements
Now we know a little more about the different kinds of Electrical Safety Certificates, and when you might need them. But if you're a private landlord, or an owner-occupant thinking of selling their home, you may be unsure about what certificates are necessary for your current predicament.
In the final segment of this post, we'll try and answer some questions that will clarify your position if you are letting out a property, considering becoming a private landlord, or thinking of selling your home.
Video: Get a certificate of electrical safety - every time!
What certificates are required to sell a house?
When selling a house, you don't necessarily need an EICR or an EIC certificate. However, that doesn't mean that it's not a good idea to have one. Something that we'll discuss in greater detail later.
However, there are some certificates that you'll need to provide when selling your home. Including an Energy Performance Certificate (EPC). This is a certificate that provides prospective buyers with an overview of the property's energy efficiency, and potential improvements that could be made to reduce energy costs and lower the property's carbon footprint. Of course, the papernest team will always be there to help you lower your energy bills by choosing a new tariff in your current home or your next property.
In addition to an EPC, you will also need to obtain the following when selling your property:
Shared freehold documentation, or a copy of your lease if the property is leasehold
A leasehold information pack for flats and other leasehold properties
TA10 fittings and contents form detailing exactly what is included in the price (garage, shed, trees etc.)
TA6 property information form. Detailing the properties boundaries, utility connections, planning permissions etc.
Who can issue an EICR certificate?
Only a registered "qualified and competent" electrician can issue an EICR certificate. You should also only use these kinds of electricians when carrying out any necessary remedial work that your report highlights.
When choosing a qualified and competent electrician to inspect their property, landlords have a range of resources they can access, including, but not limited to, the Electrical Safety Roundtable and the Registered Competent Person Electrical single mark and register.
How do I find a "qualified and competent person" to carry out the test?
The quickest and easiest way to find a "qualified and competent" electrician is to search for a local contractor on the Registered Competent Persons website. They have a useful search facility that will help you to find qualified and registered electricians close to your property.
Is an Electrical Safety Certificate a legal requirement for UK landlords in 2021?
By now, we've hopefully established that as of April 2021, am Electrical Safety Certificate is a legal requirement for all private landlords in the UK. But are there any exceptions or properties that may be exempt.
Let's take a look.
Electrical Safety Certificate Exemptions
Schedule 1 of the Electrical Safety Regulations details a number of exceptions where landlords may not need to provide an Electrical Safety certificate.
These include:
Social housing
Long leases of 7 years or more
Student halls of residence
Hostels and refuges
Lodgers
Care homes
Hospitals, hospices, and other accommodations associated with providing healthcare
What about Houses in Multiple Occupation (HMOs)?
Some landlords manage houses in multiple occupation (HMO). These are properties that are rented out by at least 3 people who are not from the same household but share communal facilities like a kitchen or bathroom. As of July 2020, the previous Management of Houses in Multiple Occupation Regulations of 2006 have been repealed. This means that HMOs are now covered by the new Electrical Safety Regulations.
What about new build properties and new electrical fittings?
New buildings and their electrical fittings are slightly different. New installations will require an Electrical Installation Certificate (EIC). They will remain compliant for their first 5 years. After this, however, you will need to obtain an EICR.
Can I sell my house without an Electrical Safety Certificate?
Yes. You can still still your property without an Electrical Safety certificate. However, safety-conscious buyers may be more reticent to buy if you don't already have one. Obtaining an Electrical Safety Certificate might make your property more appealing to buyers, demonstrating that they won't have electrical safety issues to resolve when they purchase the property.
How about if I'm a homeowner? Do I need an Electrical Safety Certificate?
Do you need an Electrical Safety Certificate? No. Should you get one? We'd certainly advise it. First of all, an EICR can highlight potential electrical safety issues in your home that you may not have been aware of. Issues that you may want to rectify as soon as possible, especially if you share your home with young children. What's more, an Electrical Safety certificate may make your property more appealing to buyers if you should decide to sell it in the future. While you have no legal requirement to obtain it, it can demonstrate that you care about making the property a safe place, and have invested in maintaining its electrical infrastructure.
It's a good idea to get a new EICR carried out every 5-10 years. Even if you have no intention of selling your property.
Where can I find my electrical certificate?
When your Electrical Installation Condition Report is carried out, you will receive one copy for your own records, and another to issue to your tenants (where appropriate). It's important to keep your copy somewhere safe so that you can provide it in a timely manner if your local authority asks to see it.
If you lose your EICR, contact the electrician that issued it as soon as possible. They may be able to issue you with a replacement, however this may be chargeable.
Our energy experts are here to help
0330 818 6225
Video: Electrical Safety Authorisation & Training
Free service - Available Monday to Friday from 8.30 am until 5.30 pm
Top 7 tips for electrical safety for landlords
The cost of managing your property's electrical safety can be mitigated if you have a proactive attitude. The more you deal with small electrical issues as and when they occur, the less likely it is that your EICR will yield bad news of expensive repairs.
Here are 7 tips to help landlords maintain electrical safety and ensure that EICR reports come back with nothing but good news.
Ensure that all electrical installations are tested regularly by registered electricians. You should use these even for smaller jobs
Carry out regular visual inspections, checking for issues like exposed wiring, frayed wires, damaged plug sockets, or scorched plugs
Leave instructions with tenants on how to access the fusebox and the isolator switch
Make sure your tenants have copies of the operating manuals for all the appliances that are supplied with the property (such as the boiler, storage heaters, washing machine etc.).
Make sure your property is up to date with the latest wiring and lighting regulations. While landlords have no legal obligations to install the most up-to-date systems, this can ensure that your electrical infrastructure is as safe and efficient as possible
Ensure that a residual current device (RCD) is fitted to your property's fuse box. This is an important safeguard against electrical fires and can help to prevent electric shocks that may result in injury or even death
Be very wary of supplying second hand electrical items. These are cheaper, but may not comply with current electrical safety standards. Make sure they're thoroughly tested before you install them, and get PAT tests every 5-10 years.
Combine electrical safety with great value for money. Get in touch with the papernest team today!
Many landlords offer all-inclusive packages that combine rent with utility bills. Switching suppliers regularly can ensure that you get the best possible value for money on your energy bills, and maintain healthy profit margins. In fact, the average household can save around £300 per year by switching suppliers regularly.
Why not call the papernest team today on 0330 818 6225 to see how much we could help you save?
We're available from 8am to 6pm.
Read more:
What to

do in a power cut

?
Call us to switch your energy supplier for free!
0330 818 6225
FAQ
Do landlords need an EICR?
Yes. As of April 2021 it is a legal requirement for all privately rented properties to have an Electrical Installation Condition Report (EICR) every 5 years. If the report yields any investigative or remedial work that needs to be carried out, this must be done as soon as possible to keep your property safety compliant.
What will happen in the Electrical Safety Certificate inspection?
During an EICR inspection, all "fixed" installations in your home are checked.
These include:
Light fittings
Plug sockets
Internal and external wiring
Fuse boxes
Any other electrical equipment that is permanently connected, including power showers, storage heaters and hot water tanks and extractor fans
What happens if you don't comply with electrical safety regulations?
Non-compliance with electrical safety regulations can come at a very high cost. Local authorities can fine landlords up to £30,000 if they do not have an Electrical Safety Certificate, or are unable to produce one within 7 days of it being requested.
What's more, the damage to your reputation as a landlord, and how this may translate into lost rental revenue as your property sits empty, may be incalculable!
Is 5 year electrical test a legal requirement?
Yes, if you are a private landlord you are legally required to get a new Electrical Safety Certificate following an EICR every 5 years.
Which rented properties do the Electrical Safety Regulations apply to?
The Electrical Safety Regulations that came into effect in June 2020 apply to almost all privately rented properties, including Houses in Multiple Occupation (HMOs). However, there are some properties that are exempt, including:
Video: Electrical Safety Certificate Quotes - ESC Average Prices - Cost Shed
Social housing
Lodgers
Care homes
Long leases exceeding 7 years
Student halls
Hostels and refuges
Hospitals, hospices, and other healthcare facilities that accommodate
FAQs
Electrical safety is important because hazards such as arc flash and shock can result in death if you are exposed to them. Fortunately, the likelihood of this occurring is relatively low. However, the control measures that prevent these hazards require careful management, attention to detail and technical competence.
Electrical safety is a general practice of workers who are exposed to handling and maintaining electrically powered equipment. It is a set of guidelines they follow to mitigate electrical hazards and prevent its dangerous effects in case of an incident.
Certificate of Compliance (CoC)

The CoC indicates that the work done is electrically safe and has been carried out in accordance with New Zealand's electrical safety standards and codes. It also shows they have tested their work once completed.
What is tested during the inspection? The electrician will test and inspect the fixed electrical installations in the property. For example: wiring, plug sockets, light fittings, fuse boxes, electric showers and extractor fans. They can make any immediate hazards safe before they leave your home.
Thus, the most important rule of electrical safety is to de-energize the electrical circuit before working on it.
7 Electrical Safety Tips For Your Home
Unplug appliances when not in use. ...
Use the proper wattage for lamps and lighting fixtures. ...
Never run cords under carpets, rugs, doors or windows. ...
Get rid of damaged extension cords. ...
Keep electrical appliances and tools away from water. ...
Call a professional.
An EIC must be issued for all new electrical installations. It may also be required for an alteration or addition to the installation – depending upon whether or not a new circuit has been installed. Where an alteration or addition is carried out but does not include a new circuit, a MEIWC or an EIC may be used.
A CoC must be issued when any alterations are done to an electrical installation. For example, if traditional lighting is replaced by downlights, the electrical contractor must ensure that a valid CoC is issued for that work.
If they weren't registered, they will be unable to supply you with a certificate so you will need to contact your local authority building control who will advise you the next steps. If you do not have the correct certificate for major electrical work, you may find it difficult to sell your property.
In England, Under the Electrical Safety Standards in the Private Rented Sector (England) Regulations 2020, landlords are required to have the electrical installations in their properties inspected and tested, at least every five years, by a person who is qualified and competent.
The regulations specify that an electrical safety certificate will be valid for 5 years, or a shorter time frame if the inspector deems it necessary. This means that generally you should only need to get one certificate every five years and this certificate can be supplied to any new tenants during that period.
But is an electrical safety certificate, necessary to sell a house or flat? Perhaps surprisingly, the answer is no. Sellers are under no legal obligation to provide buyers with an electrical safety certificate – also known as an Electrical Installation Condition Report.